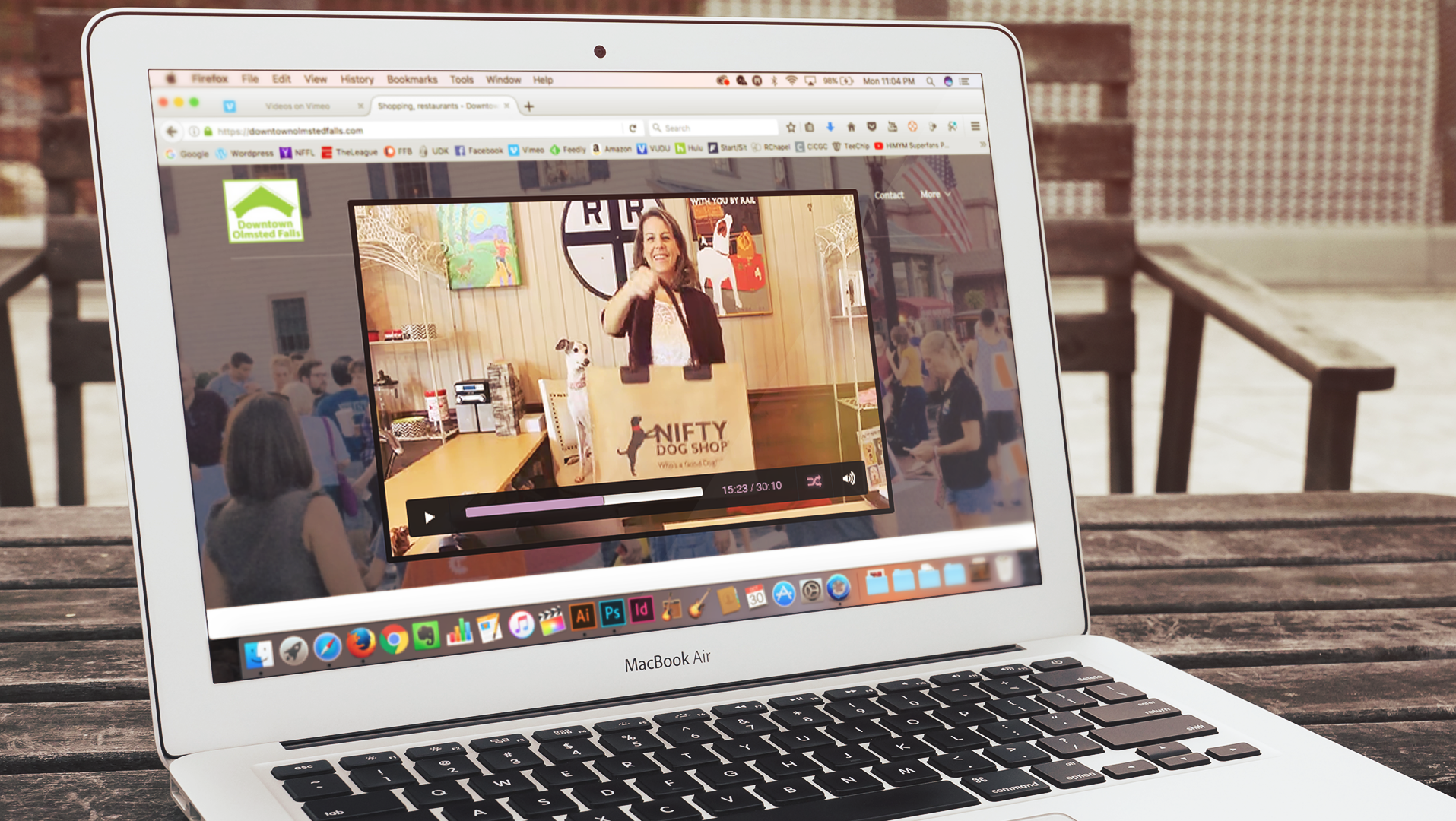 Create a short promotional film that showcases the small-town feel of downtown Olmsted Falls and will invite tourism in the area.
Welcome Home
The downtown Olmsted Falls area embraces their heritage and models a quiet town full of shops and restaurants you will not see anywhere else. They showcase their railroad heritage that the town was built upon and they model an open and welcoming environment to anyone who visits.
The initial concept for this film was to tell the story of a mother and her child walking through many of the sights and stores that downtown Olmsted Falls has to offer. The idea was to showcase the warmth and welcoming of the downtown area.
I met with 2 members of the leadership of the Downtown businesses organization. We discussed what they wanted to showcase in the film, time restrictions and even how best to procure talent. I proposed a few different concepts and we decided to go with the vision of following a mother and her child from behind as they visit and interact with people and shops around town. We scheduled to shoot over the course of two days early in the week so as to avoid weekend shoppers, allowing us to work in as many businesses that desired to be featured in the film with minimal distractions.
On the first day of the shoot we pared down the concept and had the camera take the role of a tourist walking the streets and visiting people and shops around town. We captured two leaders on camera narrating some highlights about the area, and spent two days meeting a lot of the shop owners and residents of the area. For the shoot we utilized one DSLR-style camera (with a Rode shotgun mic) to capture video and a handful of still images, and a wireless cavalier mic combined with a ZOOM recorder in order to ensure that our audio was clear and easy to understand.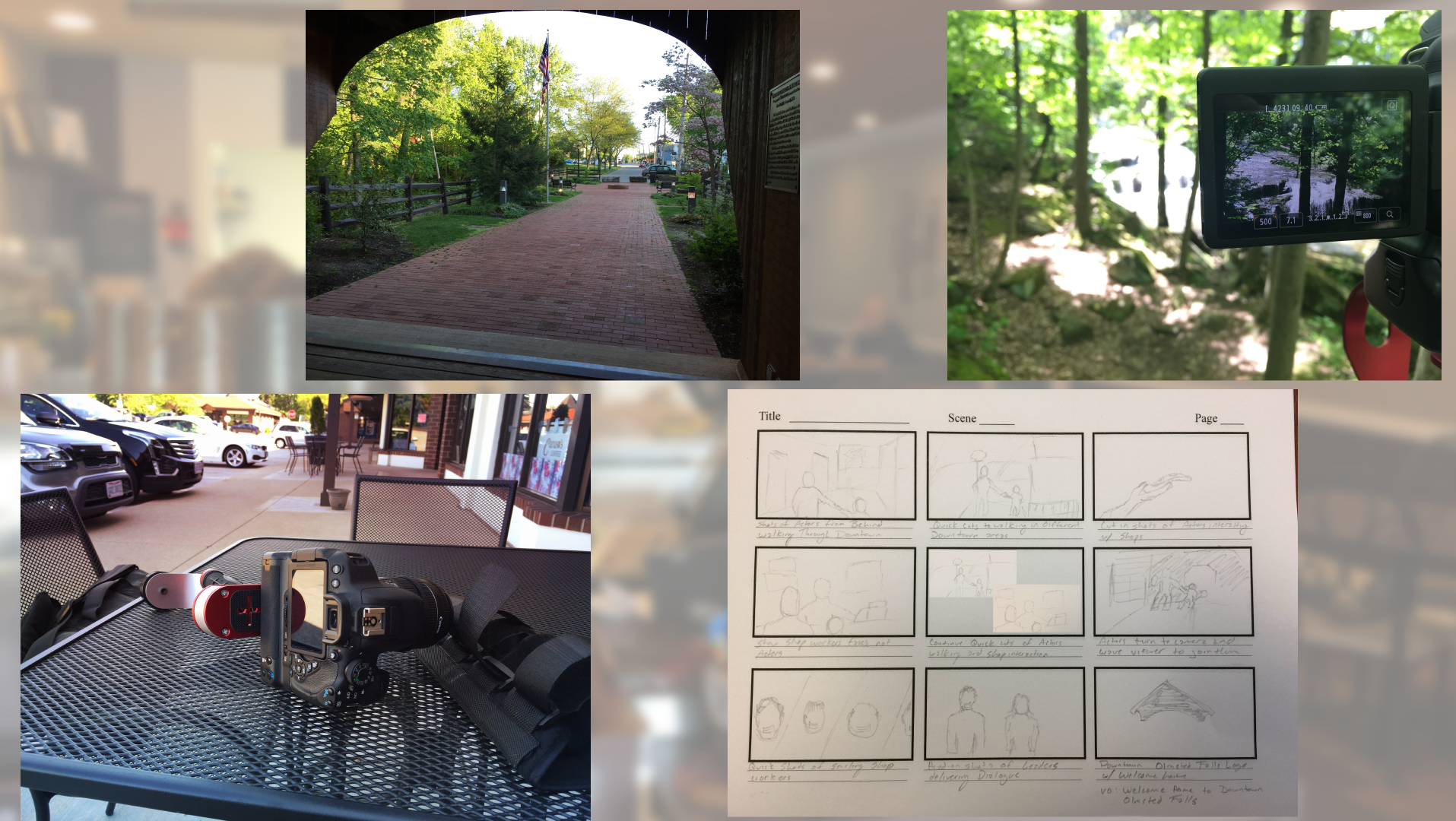 The final video went through a couple rounds of revision to ensure that everyone was on the same page, and was ultimately delivered in a digital format. I provided the client(s) with a digital copy as well as a link to a shareable copy. They uploaded the digital copy to their YouTube page and shared it to their official webpage and their Facebook page where it enjoyed over 22,000 views.