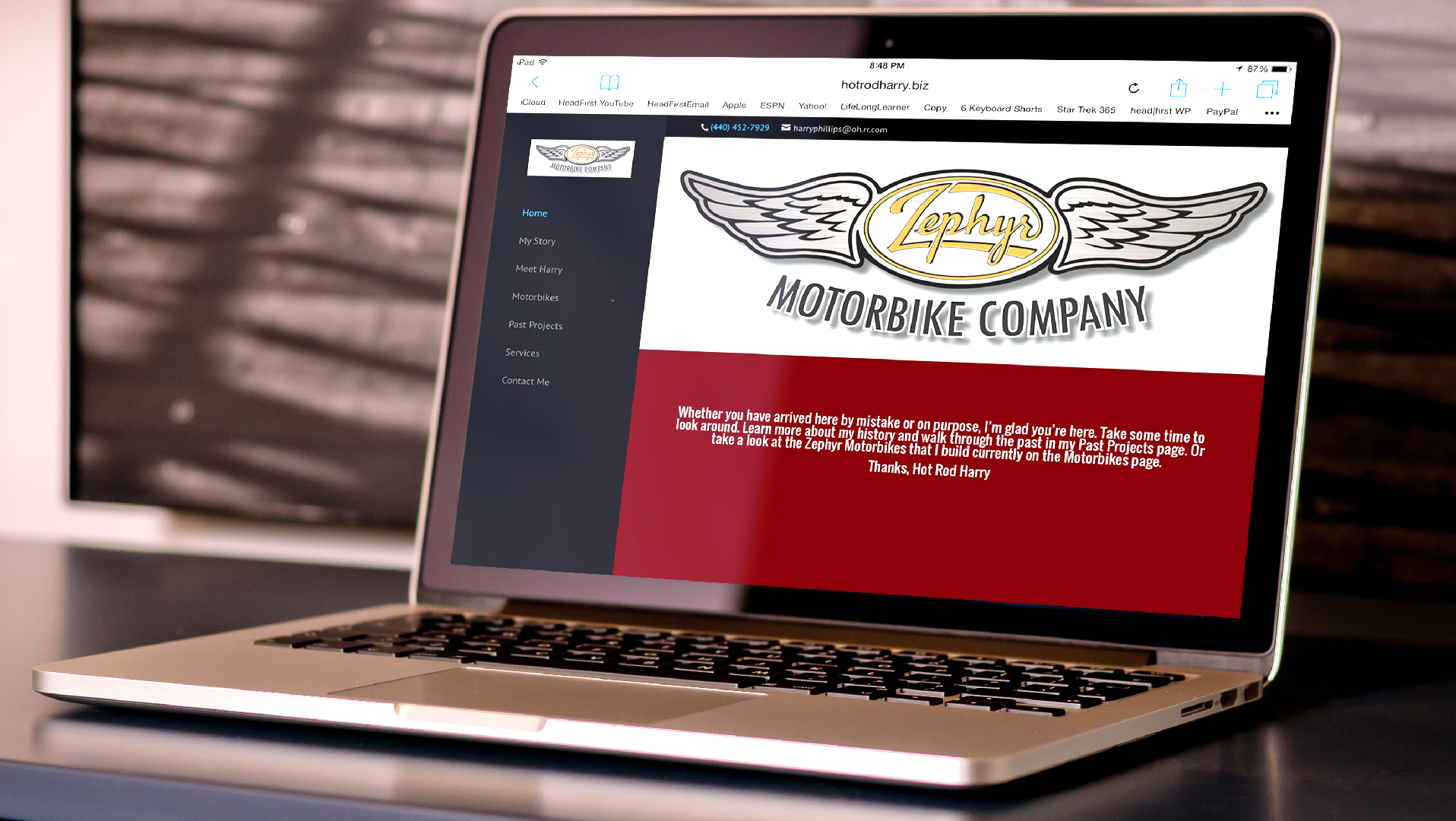 Zephyr Motorbike Company approached us about updating their website. Zephyr creates motorbikes inspired by old board track racers from years past and they wanted to showcase their work and give potential customers an avenue to see Zephyr's work. We have featured screenshots of the old site directly below to see what we started with.
We were able to take what worked from the old website and create a new space that is simple, yet functional. A website that draws people in and allows the work to speak for itself. A site that is mobile-responsive and looks beautiful across all devices. Directly below you will see screenshots of the new website.
sadly, the owner of zephyr motorbike company has moved on to other pursuits and the website has been shuttered.