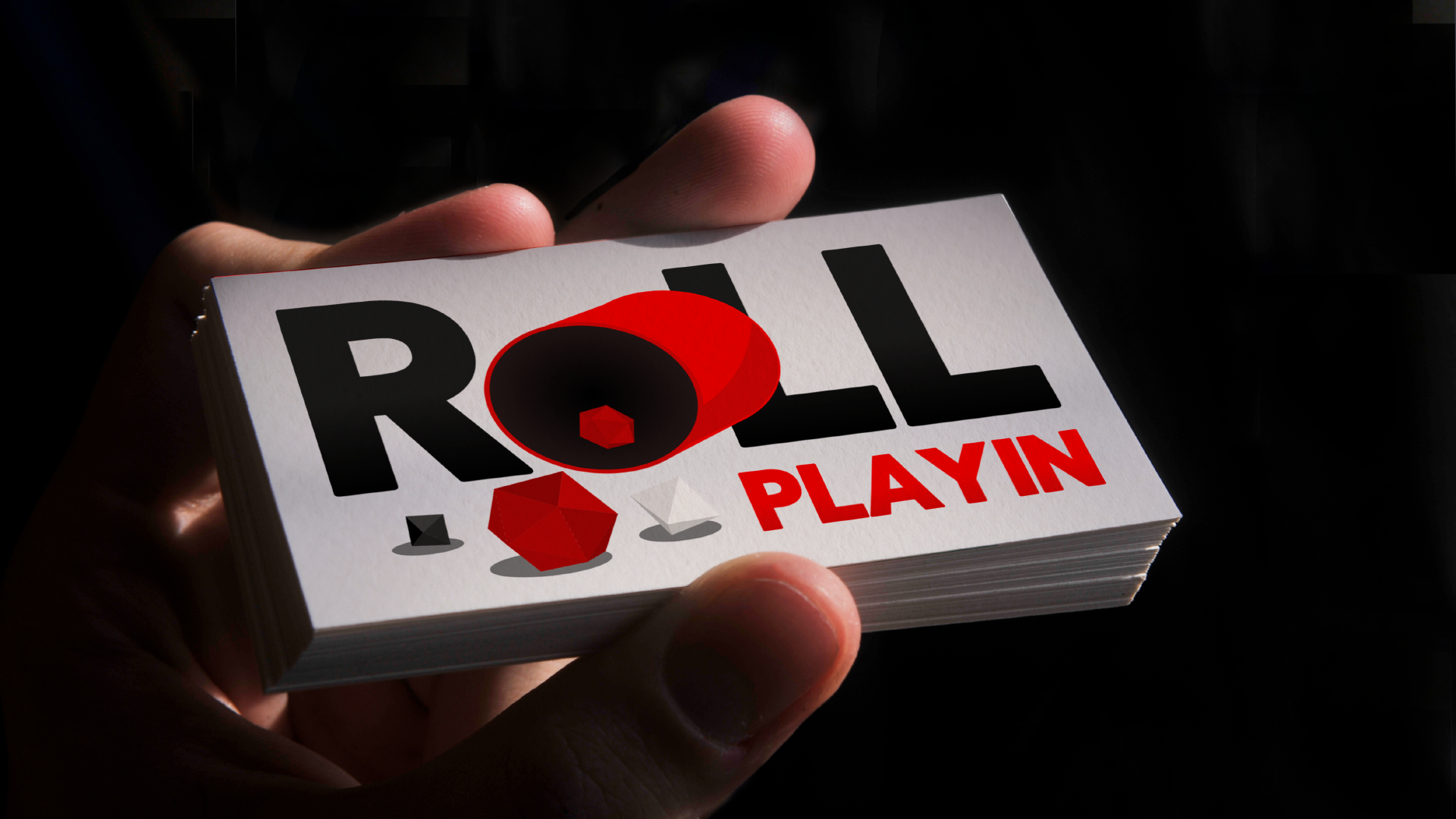 Create a bold identity for a gamer with an emphasis on fantasy and RPG styles of games, including multiple-sided dice within the logo design.
A Play on Words
The client wanted a logo that would reinforce their brand as a very involved fantasy and RPG gamer. We spoke with them a couple times via chat/text and they shared their vision for a logo that would perhaps contain multiple-sided dice falling out of a dice cup that was itself a part of the word "roll." In fact the client provided us with a rough sketch of what they were imagining but did not want to fence in our creativity and gave us the freedom to explore the concept.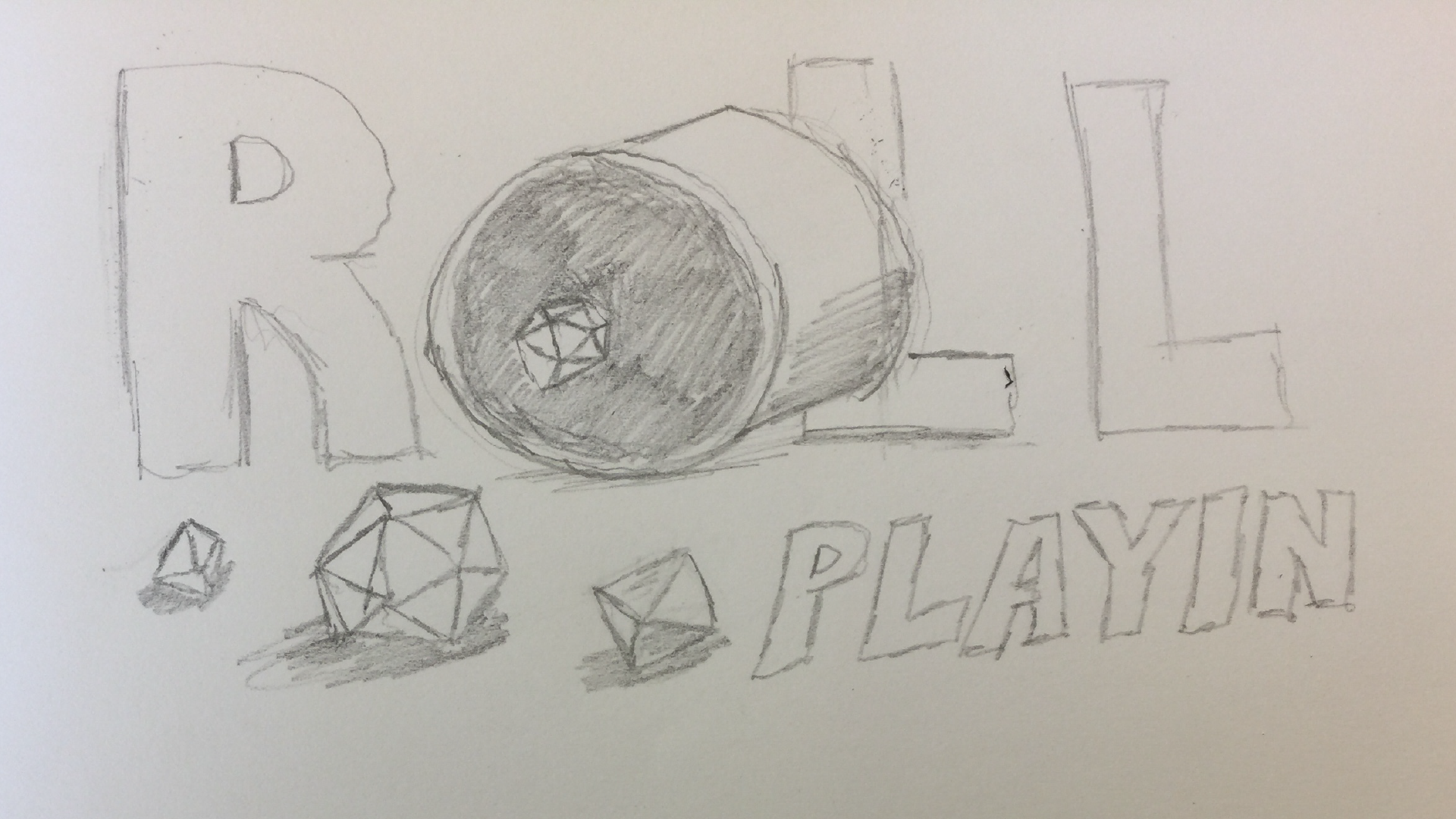 After a round of exploratory sketches we honed in on exactly what the client wanted. We used a thick, strong font to make the identity stand out, and utilized the open end of a dice cup for the "O" in the word "Roll." We also created three different dice with varying numbers of sides spaced as though they had just fallen out of the open dice cup. Red and Black were chosen as the colors to allow for a stark contrast that would be eye-catching, but will not feel dated down the road.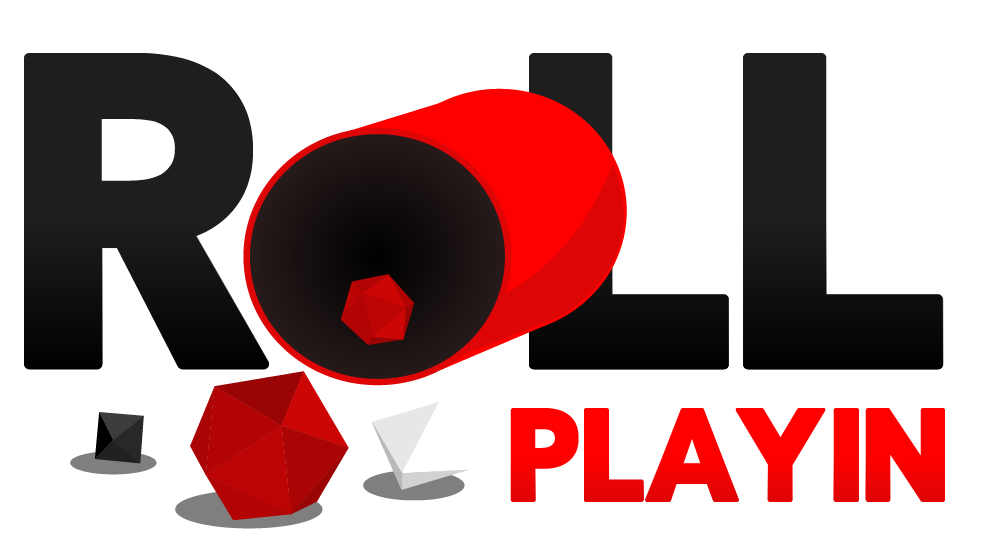 In creating the identity of Roll Playin' we wanted to give them the flexibility to breathe within their brand. In fact, they liked some other concepts that we offered them initially that we decided to render these alternates so they would not have to choose just one. There is a primary logo with 3 alternate versions. Each version of the logo has a different taste to it, which will allow Roll Playin' to showcase a slightly different aspect of their game in multiple places. We also created a series of alternates that were identical in style, but utilized more of a teal and blue color scheme.