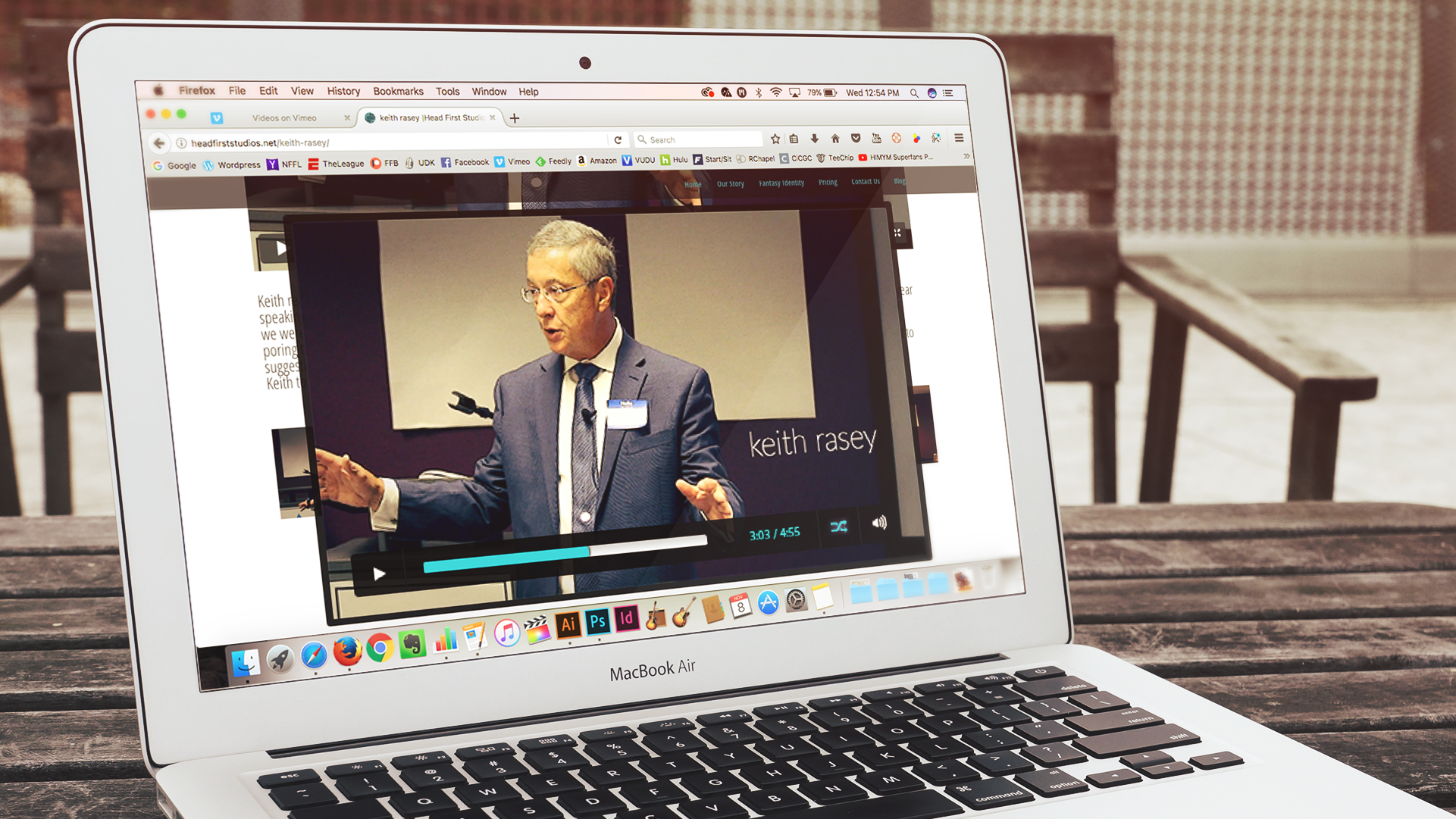 Create an engaging promotional video to promote the client's public speaking business.
A Piece of the Action
Keith Rasey has been training and speaking for years. He wanted a video that he could use to promote his public speaking endeavor. The idea behind the video was simply to be a resource that would show a little of what he brings to the table, and would allow potential clients to see his expertise in play.
The Post-Production process was much more involved than the shooting stage. I had to sync the footage from two cameras and audio from an independent microphone, find the best angles and select the clips that would convey the most information without giving everything away. I shared an initial cut of the the video with Keith that was largely approved, with suggestions for a couple more sound bites to add. I added what I could and was given the approval to finish the project.

The final video is hosted on my Vimeo account/page with an easily shareable link. Keith will also be provided with a digital copy formatted for sharing online that he can host wherever he would like.