hello dolly (northwest schools)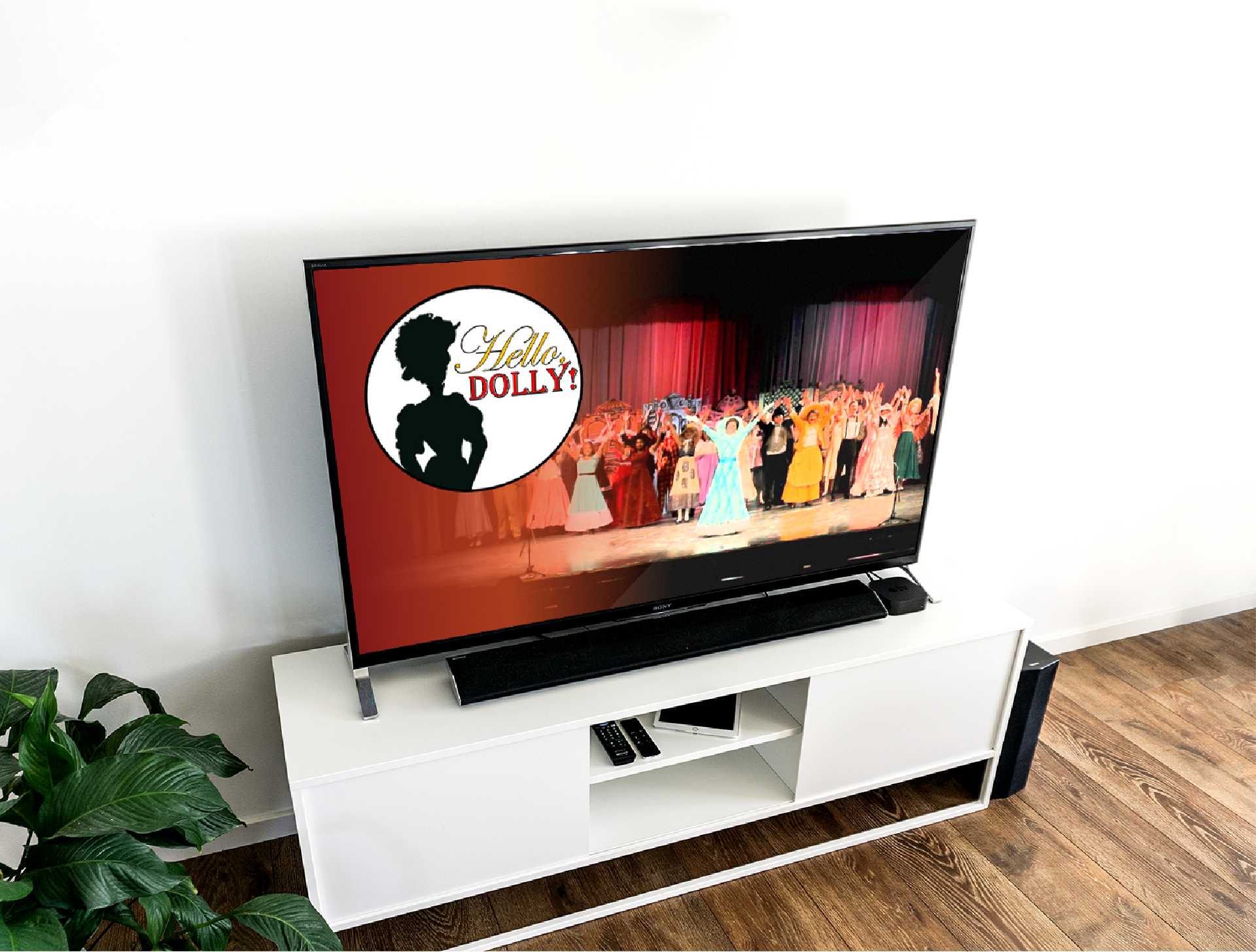 Document the high school musical production of "Hello Dolly" and produce DVD and Blu Ray copies for students and family to purchase.
Hello Dolly!
The first-time director of the high school presentation of "Hello Dolly" was seeking out someone to document the production in order to have a record of the performance for years to come.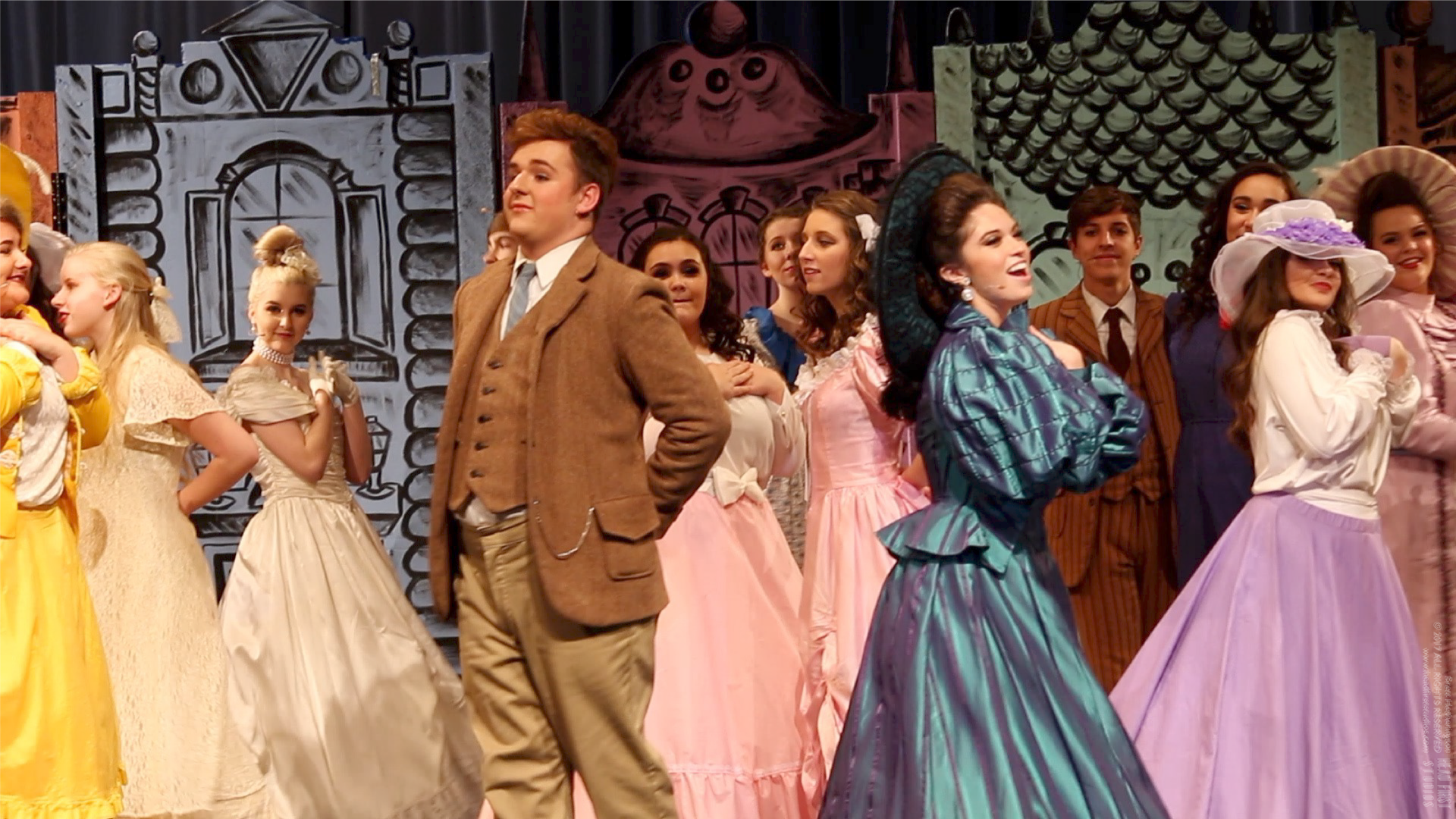 The process for capturing this performance was simple, as we provided 2 camera angles (one wide, one tight) that allowed us to capture the performance and the atmosphere equally. We recorded the audio of the performance separately (as well as within the video capture) so as to allow us a true sound from the performance to work with in post-production. We arrived an hour before the curtain rose and stayed until most of the audience had left, capturing as much of the evening as we could.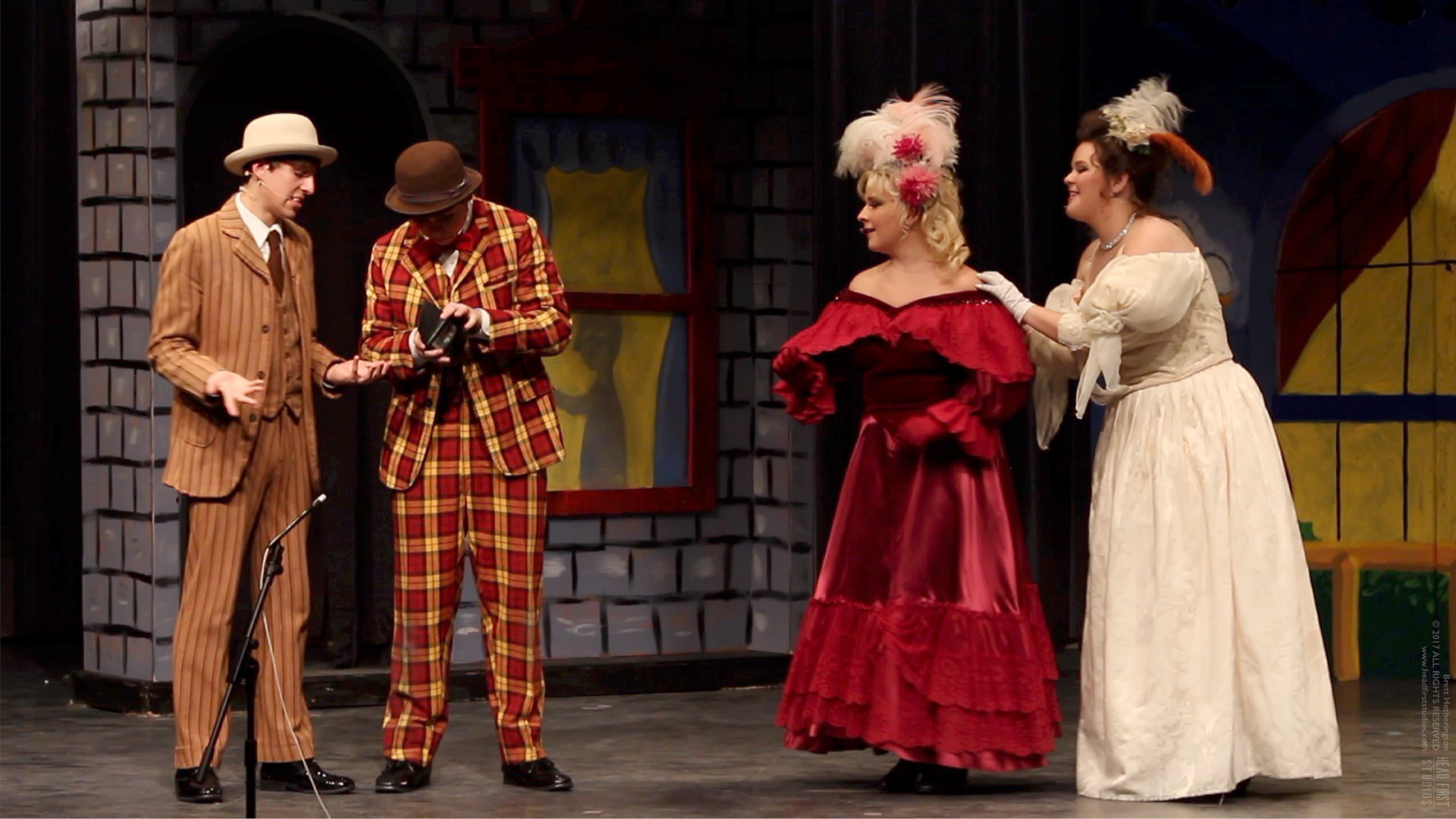 The Post-Production process was more involved than the shooting process. We synced the multiple video and audio sources into one workable timeline, allowing us to choose the best shots and sounds for each moment of the musical. We also provided color correction and limited title animations for the beginning of the video.
When it came time to create the DVDs and Blu Rays for individuals to purchase we crafted an interactive menu using images lifted from the performance. As a last bonus for those who were in the performance we shared nearly 80 still images from the evening's performance in a Flickr folder for download and use on social media channels.