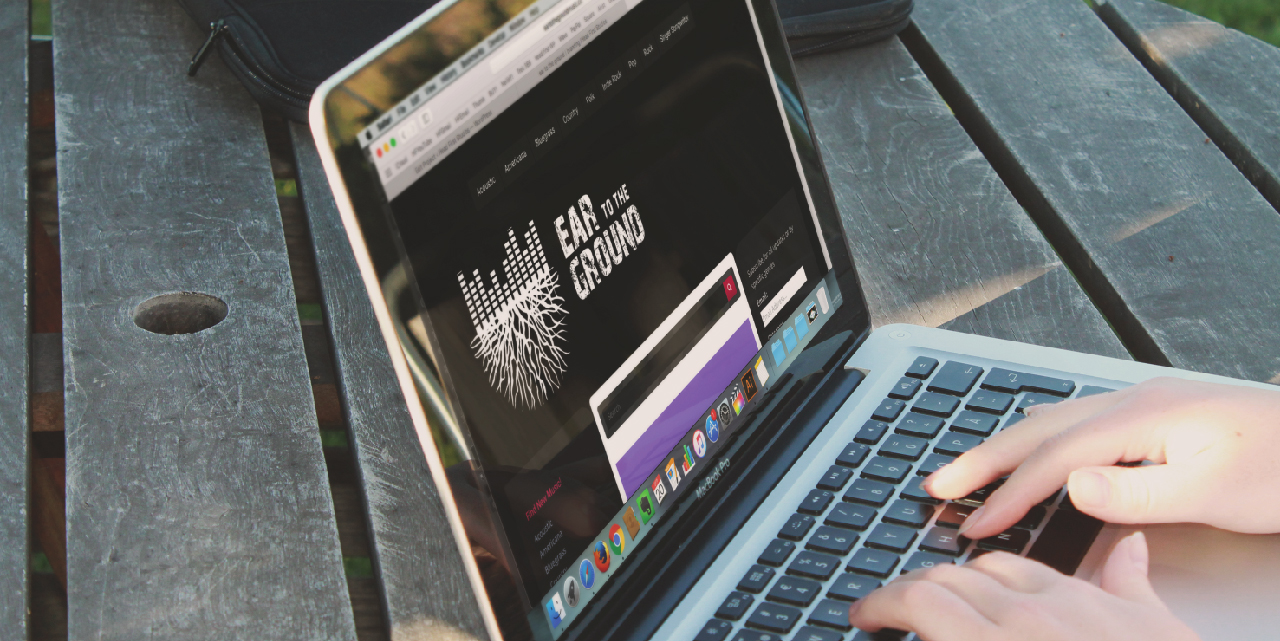 Refresh the brand identity for Ear to the Ground Music, a music review blog that covers music of many fields with a focus on folk and grassroots styles
Rooted in Music
The previous logo featured a tree with headphones to symbolize the focus of the blog. We took the idea behind this concept and built upon it. The concept for this brand is that everything Ear to the Ground exists for is rooted in music. Interviews, reviews, polls and anything else that Ear to the Ground produces will center around music or the musicians who create.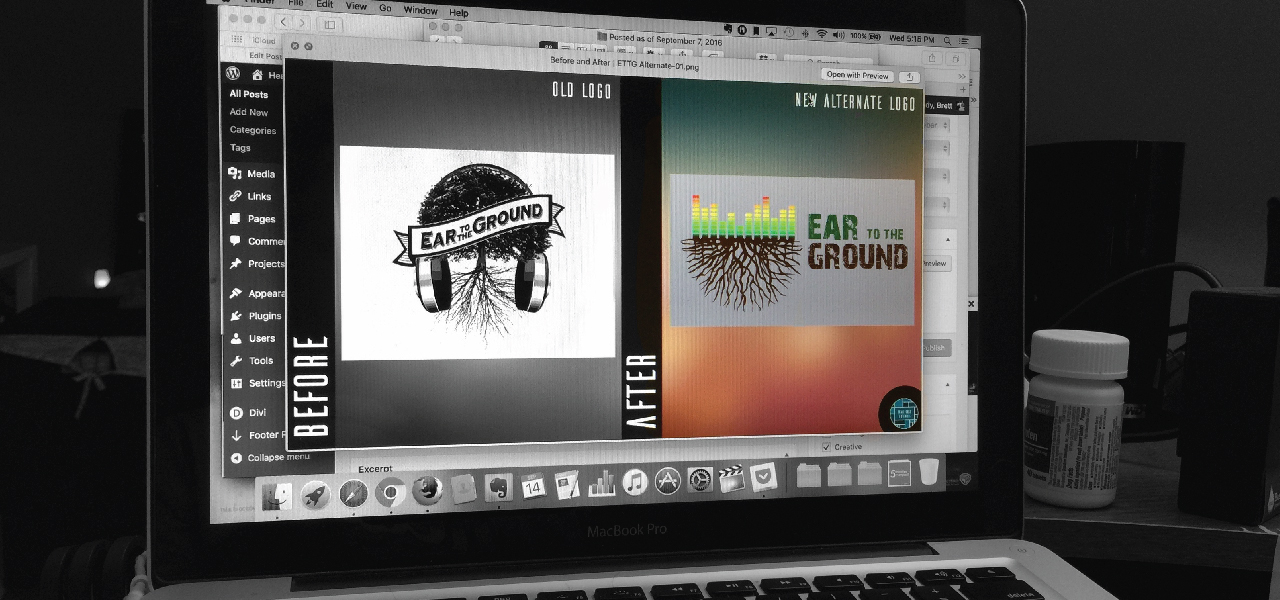 In creating the identity of Ear to the Ground we wanted to give them the flexibility to breathe within their brand. There is a primary logo with 3 alternate versions. Each version of the logo has a different taste to it, which will allow Ear to the Ground to feature differing styles of music with a flair that fits the Ear to the Ground brand, but with a unique spin.

We created single-color versions of the primary and alternate images to allow Ear to the Ground to print their logo on merchandise, specifically shirts. By utilizing a white image on a black shirt Ear to the Ground is able to maximize their costs while maximizing their footprint in the world around them.